About Wendy Carr Interior Designs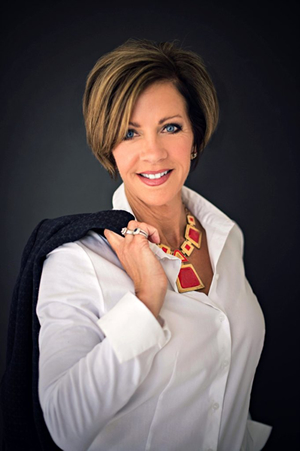 In 2002, after more than 10 years as a professional Interior Designer, Wendy Carr established Wendy Carr Interior Designs with her own design studio. Since then, Wendy Carr Interior Designs has grown to be one of Mid-Michigan's most successful independently owned full-service interior design and decorating studios.
Wendy Carr Interior Designs Can Save You Money
Don't be fooled by no-service big box or department stores saying they have the best prices! Our extensive selection and years of decorating experience allow us to provide the perfect decorating products and treatments, at the best price possible.
We Stand Behind Our Work
We pride ourselves on our reputation. The only way we can continue to be a success is to earn your repeat business and have you recommend us to your friends, neighbors, and family. We stand behind our work 100%.
What Sets Us Apart From The Rest
Our decorating staff consists of experienced knowledgeable interior decorating professionals, with extensive backgrounds in interior design.
We have a unique and systematic approach that we bring to every project. From the initial consultation to the final installation, our planned, professional approach enhances the client's experience and guarantees success.
We attend training seminars and trade shows regularly, so that we are current with lots of creative decorating ideas and suggestions.
We have relationships with several drapery and upholstery workrooms. This allows us to take advantage of each workroom's specialty in order to always provide the highest quality products. Having several sources, we are better able to balance workloads and ensure on time delivery.
Our professional installation personnel are experienced, punctual and tidy.
Very competitive prices.
Wendy Carr Promises Quick Delivery And Installations
We follow up regularly with our suppliers, workrooms, painters, and installers. We routinely check the status of orders so that we limit surprises. We are highly organized and we take a proactive approach to managing our clients' projects.
Typical Project Timings
Custom Window Treatments: Installed in 6 to 8 weeks.
Custom Blinds: Installed in 1 to 2 weeks.
Upholstery work: 4 to 6 weeks.
Carpet: 1 to 3 weeks.
Paint: 2 to 4 weeks.
Custom Carpentry: 2 to 4 weeks.
If circumstances require it, rush orders are available.
Grand Blanc and Beyond!
Most of our clients live within 50 miles of our Grand Blanc studio, but we travel anywhere to serve our clients. We have had projects from California to Kalamazoo and Mackinaw Island to Muskegon. We love to use digital photos to minimize travel and save you time.
Specialty Windows, Remote Controlled (Motorized) Blinds? No Problem!
We love to do challenging windows, angles, and arches. Add power options such as remote control and switched systems to window treatments. Coordinate your window treatments with upholstery, headboards, bedding, valances, furniture, and wall coverings. We take on the decorating challenges that others avoid.
Residential and Commercial Design
You may realize that we have hundreds of residential clients. But, we have also decorated several banks, corporate offices, doctor and dentist offices, massage rooms, waiting rooms, clinics, and various small businesses.
Published
Our projects and creations have been featured repeatedly in Window Fashions Magazine, Draperies & Window Coverings Magazine, The Flint Journal, and the Grand Blanc View.
Business Associates
Wendy Carr Interior Designs is a certified member of the Window Fashions Certification Program (WFCP). We are also proud to be a Hunter Douglas Priority Dealer.
Decorating Your Home Isn't Easy…
But, it is exciting. Our planned approach will help you be confident every step of the way. You will avoid costly errors and save time and money applying your personal taste to your décor.